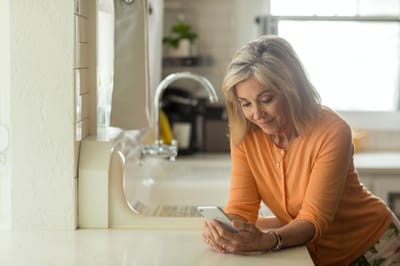 Schedule a telehealth online visit.
Telehealth Visits (AKA E-visits or virtual visits) are an effective tool for non-emergent medical care. In a video visit, certain
conditions
can be effectively treated without the need to come to the office. Telehealth Visits are convenient; avoid taking time out of work, avoid the need to find a babysitter or leave a loved one home alone. Telehealth Visits can be done from wherever you are - home, work or while traveling through any device with camera and audio capabilities (see notes below).

SCHEDULED VISITS
To start your Telehealth Visit, Please follow these instructions:
1. Call our office at
401-284-4555
, the receptionist will schedule your Telehealth Visit with one of our providers.
2.
After clicking below, you must give the Doxy.me site permission to access your device's camera and audio. No personal information is stored on the Doxy.me site and is HIPAA compliant.
3. Start your Telehealth Visit at the time you are scheduled by clicking the Start Your Virtual Visit, after identifying yourself, you will be taken to a virtual waiting room where your provider will meet you shortly.

Telehealth Visits are simple. All the patient needs is a standard computer with camera or a mobile device (smart phone or tablet). No special hardware or software are necessary.
Telehealth Visits are now covered by most insurances. You may have your usual copay. Medicare has expanded coverage for Virtual Visits starting in 2019.
Telehealth Visits are secure - Secure data transmission and patient privacy is a top priority. We utilize state-of-the-art security and encryption protocols, making Telehealth Visits compliant with HIPAA and HITECH requirements.
Telehealth Visits should complement, not replace, traditional care delivery. A strong doctor-patient relationship is the foundation for high-quality patient care and reducing health care costs.
NOTES: